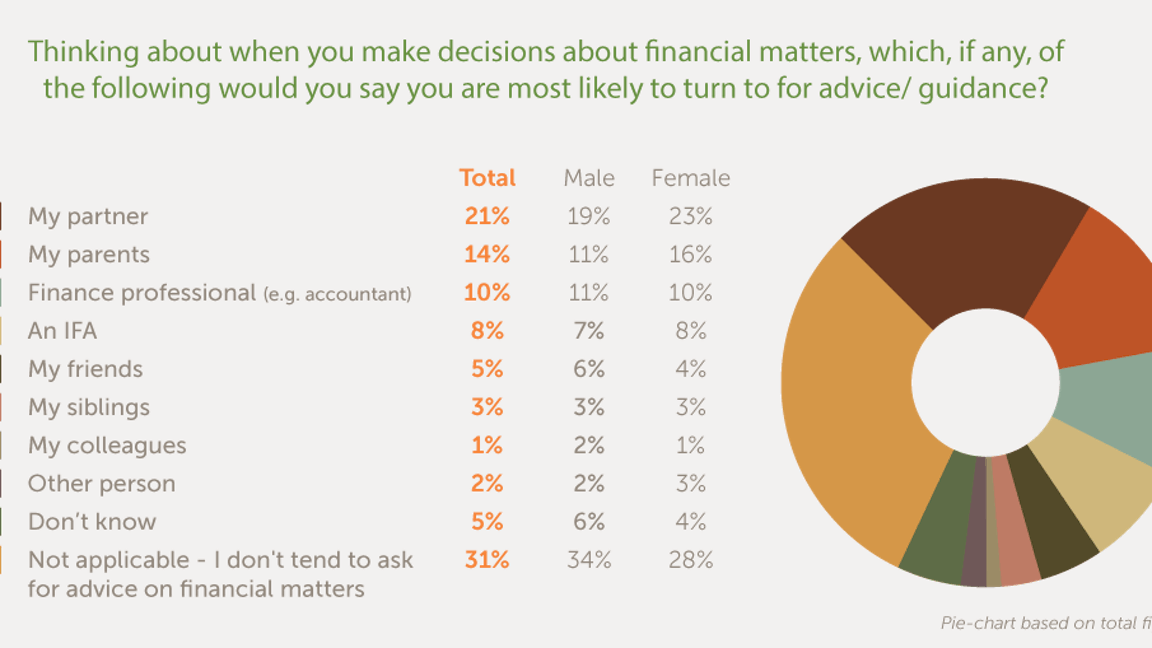 A recent Nutmeg survey, carried out by Opinium, revealed that less than one in five people (18%) would turn to professional services such as a bank or independent financial adviser for guidance on their investments. The rest of the 2,000 online respondents said they'd primarily look to friends and family for help (43%) or wouldn't even consider involving anyone else with their money management (31%).
So why is there so much distrust of professional finance services? And can the public at large really manage their own investments effectively?
Who you gonna call?
If you're ill, you're most likely to go to the doctor. If your boiler's broke, you ring a plumber. If you're buying a house, you'll almost certainly engage with a solicitor. For some reason, the finance industry is very different. Individual savers and investors rely on their own wits or the knowledge of their nearest and dearest. Meanwhile, the so-called 'professionals' are clearly not perceived as such.
There are a few possible causes at play here. Firstly, the finance industry can seem cloaked in confusion, shrouded in technical jargon and mind-boggling algorithms. Many people may feel excluded by its endless layers of mysticism and complexity. To those who are yet to invest, it can appear like a secret club. But it doesn't have to be this way. We think the onus should be on everyone in the industry to present investment opportunities in a way that is clear, transparent and can be understood by all.
Break down the barricades
For decades, many investment managers have stubbornly trod the same familiar and lucrative path to create an illusion of superiority. The thinking seems to be, when someone does pitch up looking for their advice, they'll blow them away with obscure terminology and pull out all the sales skills they can muster to hook them in. And charge the earth in management fees for the privilege.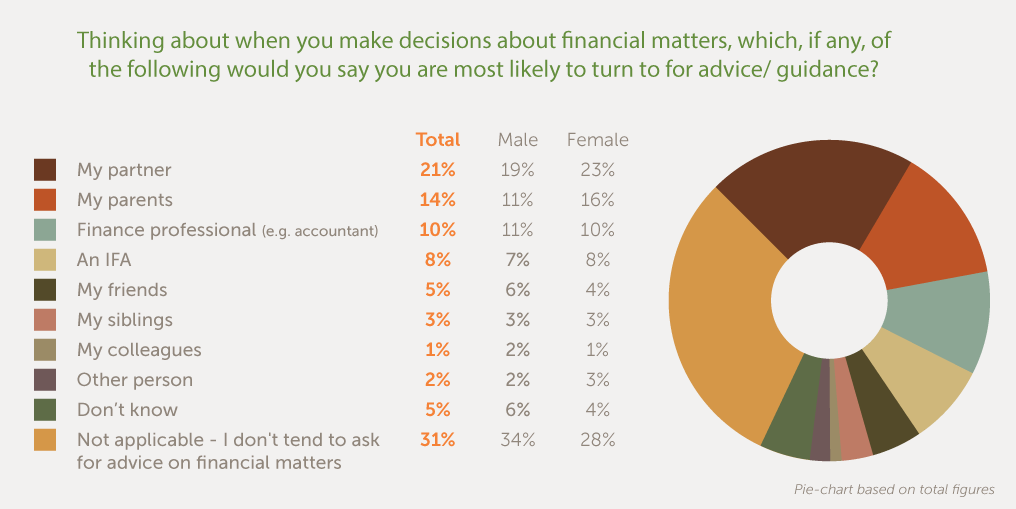 Source: Opinium online consumer research of 2,000 respondents, commissioned by Nutmeg, carried out 1-4 October 2013.
It's a sad predicament that has prevailed for far too long. Everyone should be able to see where their money is invested and how it's performing, whenever they want, and in a way that makes total sense. And it shouldn't matter whether you've got £5,000 to invest or £500,000. Managing other people's money is a serious business and honesty is essential.
What you don't know won't hurt you
Secondly, there's actually a subtle but key difference here between investment management and the doctor, plumber, solicitor analogies I drew comparison to. Those latter situations are all clearly about addressing a short term requirement rather than aiding a long-term ambition.
Portfolio management at Nutmeg is very much about long-term objectives, reducing risk and helping to create opportunities for strong portfolio returns – it is not a quick-fix 'pull-the-tooth-out' solution or a high-risk proverbial stab in the dark.
Many of us may belligerently ignore the creaking knee before it gives way and we eventually call the doctor. And so it could follow that many of us turn to the finance 'professionals' only when in dire need of assistance. Unfortunately, a lot of investors can miss out by delaying and not getting their money invested in the assets best suited to their financial goals early enough. Or not topping up their portfolio with monthly contributions. Or not reviewing those investment assets as their life circumstances evolve.
Trying to make money doesn't have to cost money
Finally, swathes of the public may be – understandably – reluctant to seek out professional finance advice because they think they'll have to pay for it, and pay for it big time, without any insight into what they're likely to get back. Again, the finance industry has been awash with inflated fees and hidden charges for a very long time – after all, someone's got to pay for those wealth management companies' opulent, decorative corridors and luxurious offices in the City, right?
But there is another way. We feel the industry should be firmly centred on a future that strives to deliver to its customers good returns with managed risk for a single, low management fee. It's time to get on the customers' side and speak their language because, right now, they're clearly feeling wary of the experts and are more comfortable following the advice of Uncle Jack or their pal Pete from the rugby club.
Sources
Opinium online consumer research of 2,000 respondents, commissioned by Nutmeg, carried out 1-4 October 2013.
Risk warning
As with all investing, your capital is at risk. The value of your portfolio with Nutmeg can go down as well as up and you may get back less than you invest. Past performance is not a reliable indicator of future performance.