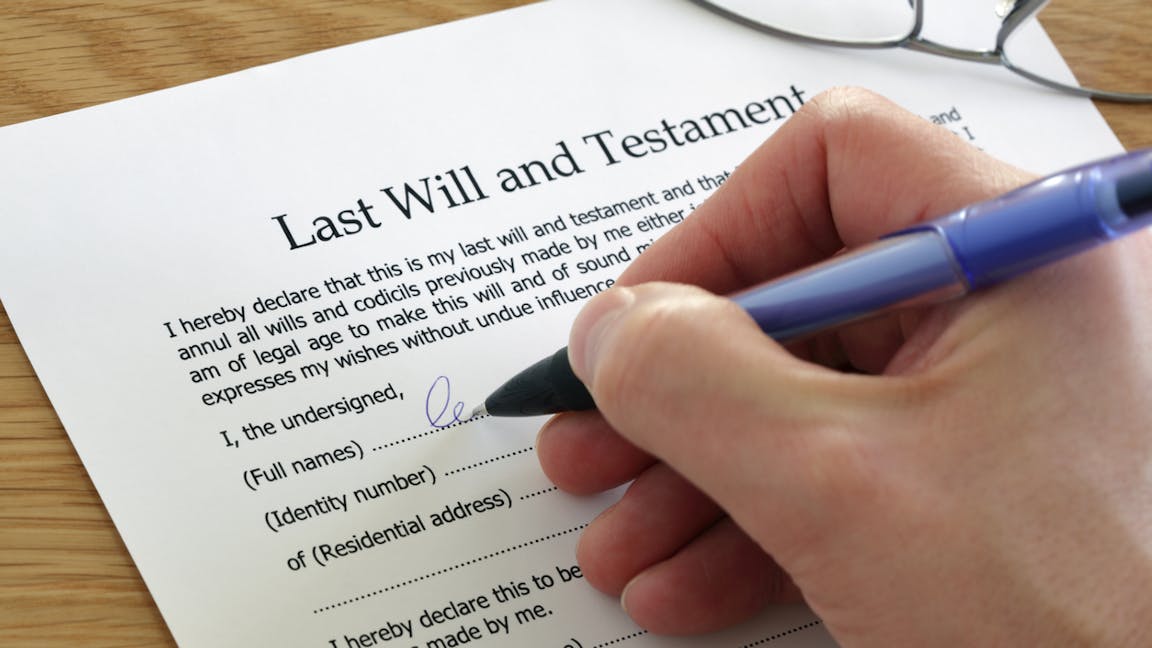 Writing a will is, in a sense, an act of kindness to the people you leave behind. The clearer you can be about your wishes, the better things will be for them when you're gone. Here are a few of the biggest reasons people decide to write a will.
If you're a parent, you need a will to appoint legal guardians for any children under the age of 18. Without a will, their future could be left up to the courts, giving you no say over who would take care of them if you died unexpectedly.
If you're divorced or separated, your belongings could be shared with people you don't want to benefit from your estate – including an ex-partner or children from a previous marriage. By writing a will, you can set out exactly where you want your money to go.
If you're feeling charitable, you can leave a gift to charity or a local community project that means something to you. A quarter of the money raised by UK charities comes from legacies, so this really is a great way to do a good deed while getting some life admin done.
What happens if I die without a will?
If you die without a will and have no obvious heirs, your estate goes straight to the government. That is, unless you live in Cornwall. Any unclaimed estates in Cornwall are passed on to the Duchy, which is owned by none other than Prince Charles – and that's all because of an ancient law dating back to 1337. If you do leave behind heirs, your estate is divided up according to the laws of intestacy
These laws, which vary slightly between England, Wales, Scotland and Northern Ireland, are designed to reflect common sense by giving spouses and civil partners priority, followed by children. But it's unlikely that the inflexible rules reflect exactly what you would have wanted. If you and your partner are neither married nor in a civil partnership, your partner would not be recognised under these laws and would therefore be entitled to nothing.
Wills save money
Dying without a will can make it difficult for your heirs to discover all of your assets. In the absence of clear records, your heirs may have to pay solicitors or probate detectives to search for bank accounts and other assets that they can't find. Some research indicates that dying intestate costs heirs an average of £9,700 more than if you die with a will in place.
Making your wishes clear
A will makes it clear who should inherit what and who should carry out your wishes. This clarity is valuable to family and friends who are tasked with managing your affairs after you die. You can also use your will to express wishes for your funeral. Would you like mourners to assemble in a church, mosque or temple, or would you prefer a non-religious service? To avoid disagreements between your heirs about "what you would have wanted", it is best to specify your wishes.
Leaving personal gifts and messages
Writing a will gives you the option to leave specific personal possessions to friends and family separately to the rest of your estate. Many people choose to leave sentimental items, or items relating to shared hobbies, with messages to remember them by. A will is not merely a dry, legal document, it can be a chance to express generosity, friendship and love.
Help is at hand
Setting up a will might seem complex and daunting, but it does not need to be. Nutmeg has partnered with an online will writing service, Farewill, which can help you write a will online in 30 minutes. As part of this arrangement, Nutmeg customers who use the code nutmeg20 at checkout are entitled to £20 off when they complete their will (RRP £90).
Please note, as part of our affiliate agreement, Nutmeg receives a commission payment for every successful will purchase arising out of this blog. Nutmeg is not involved in the actual purchase of the will product and the information outlined above does not constitute financial, legal or tax advice.