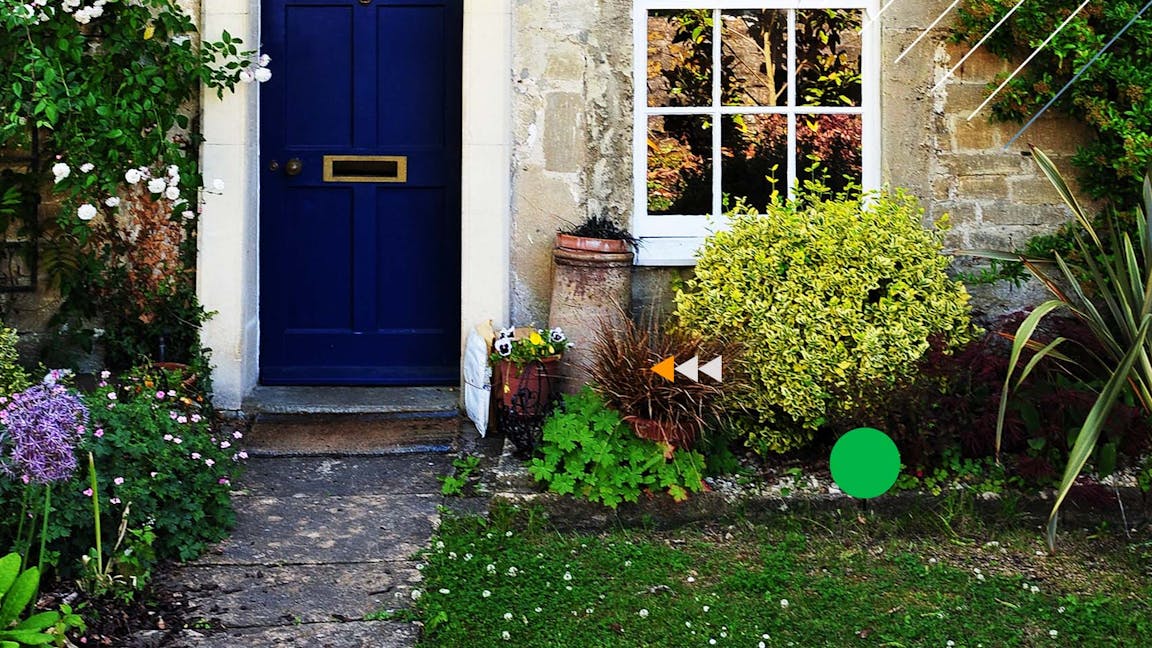 Owning your own home – for some it's a major life goal and picking out pillows, plants and appliances for your potential new home is exciting. But there can be major obstacles in your way; from saving your deposit, finding a property you can afford and going through the purchase process. We spoke to first-time buyers Luke and Mark about their experiences of getting on the housing ladder using a stocks and shares Lifetime ISA, where your contribution is topped up with a 25% government bonus.

Luke is 35, working in sales, his partner is 31 year-old Shelly who is a veterinarian and they have bought their first property in Sheffield.
Mark and his partner Abby are both 31, he is a freelance IT professional, and she is a freelance illustrator, and they bought their first property in Cambridgeshire.
What type of home did you buy?
Luke: We bought a three-bedroom detached house just south of Sheffield. This is an extreme upgrade from a two-bed flat above a veterinary clinic. We love walking, so having access to the Peaks is fantastic. It's been a real dream come true. 
Mark: We bought a two-bedroom detached cottage in Cambridgeshire, built around 1830. Think wooden beams, low ceilings, and everything you would expect from an old house, and it cost us just over £200,000.  
How clued up about buying a home were you?  
Mark: We had read lots about the process and spoken to friends who had purchased recently, so felt like we knew what to expect. But looking back, it's clear now that everyone has totally different issues that crop up along the way, so take tales of buying a first home with caution!
Luke: The main surprise was just how little communication we had from our conveyancing solicitors and how much chasing we needed to do. Everyone we've spoken to seems to have the same experience with conveyancers, but it was still a shock. Thankfully, our experience with the team at Nutmeg, as well as our bank, was completely smooth and stress free.
Why did you use a stocks and shares Lifetime ISA? 
Luke: It offered potential for the largest returns by far. We knew that investing our deposit with a Lifetime ISA came with greater risks than saving in cash, but we weighed up the risks against the money we were losing each month on rent. 
Mark: I already had a stocks and shares ISA with Nutmeg that had been doing far better than any interest on savings accounts. So, investing my savings to buy a first home with a Lifetime ISA was a pretty obvious choice.  At the time, I wasn't sure if I would ever get on the property ladder and thought I may not use the money until retirement. So, I was prepared to risk short term loss.  
Was it easy to withdraw your Lifetime ISA investments and receive the government bonus?
Mark: It was incredibly easy. Honestly, I don't remember the exact process (which is probably a sign it was easy!) It was just a case of filling in a form and our conveyancer filling in another, and then Nutmeg sent the funds directly to the conveyancer. It was far easier than my partner's Help to Buy ISA withdrawal, which took multiple phone calls, hours on hold and even a trip into the bank to pick up a letter. 
Luke: The process was very straightforward. We had a form to complete and send back to Nutmeg, and another to share with our conveyancer. The rest was all handled in the Nutmeg dashboard.  
What was your favourite purchase for your new home? 
Luke: We bought a large fridge-freezer. We both love to cook and previously we never had enough room to store what we make!  
Mark: Our first purchase was something we call the 'good pun bell', yes, a bell you get to ring if you make an excellent pun! Favourite purchase has to be some vintage tea and coffee jars we found in an antique shop. We had the exact same ones in my childhood home, so when we spotted them, I had to buy them.  
What's the one bit of advice you would give to other first-time buyers?  
Mark:  All I can say is don't give up! There were few times during the process when we thought 'this isn't going to happen', as there were issues with the property survey and a few other things that cropped up. But with our excellent conveyancer, we managed to get over all the hurdles. 
Luke: Do whatever you can to help with the stress. Speak to people who've bought a home before.  And always try to take a step back and accept that a lot of things are out of your control. Once it's all done, you'll be so happy you won't remember the stress. 
Read our step-by-step guide to using a Lifetime ISA to buy your first home if you'd like to find out more. You can start a stocks and shares Lifetime ISA with Nutmeg with as little as £100. The maximum amount you can contribute into a LISA is £4,000 per tax year and if you're planning to buy as a couple you can each open an account. What's more, everything you contribute up to the allowance will be topped up with a 25% government bonus, which is added to your account and invested as you go, so it has the chance to grow too.
Risk warning
As with all investing, your capital is at risk. The value of your portfolio with Nutmeg can go down as well as up and you may get back less than you invest. Past performance is not a reliable indicator of future performance. 
A stocks and shares Lifetime ISA may not be right for everyone. You must be 18–39 years old to open one. If you need to withdraw the money before you're 60, and it's not for the purchase of a first home up to £450,000, or a terminal illness, you'll pay a 25% government penalty. So you may get back less than you put in.  
Compared to a pension, the Lifetime ISA is treated differently for tax purposes. You may be better off contributing to a pension.  
If you choose to opt out of your workplace pension to pay into a Lifetime ISA, you may lose the benefits of the employer-matched contributions.  
If you are unsure if a Lifetime ISA is the right choice for you, please seek financial advice.