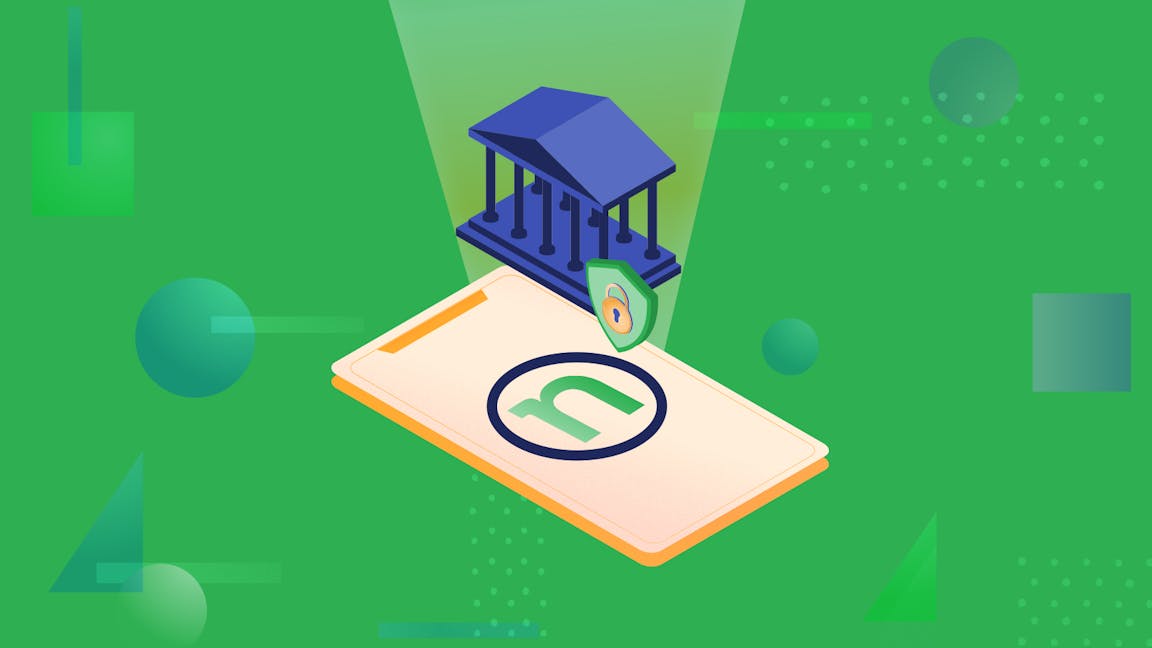 You may have heard the term Open Banking, which refers to reforms that let third-party providers access your financial information. This is the technology that lets apps such as Yolt, Emma and Money Dashboard bring together different accounts, including your Nutmeg account, to give you an overview of your money. Open Banking offers other benefits, too. A great example is in payments. 
Firstly, a bit of background. In 2015, the UK Government legislated that the largest banking groups in the UK should open up their systems to allow parties authorised by the regulator, the Financial Conduct Authority (FCA), to access account information and initiate payments – all with the users' consent. This legislation was designed to increase transparency and innovation, and it has given rise to a whole range of financial products. 
At Nutmeg, we see these new financial products as a great opportunity to improve the customer experience. That's why we've integrated our service with Yolt, Emma and Money Dashboard. Customers of these apps can now see their Nutmeg ISA, Lifetime ISA, Personal Pension, general investment account and Junior ISA balances in the apps alongside other financial products they hold. This is a great example of transparency in financial services leading to better user outcomes.
What was that about payments?
But there are great opportunities around payments, too. That background here is that, as payment initiation becomes more commoditised, the way merchants and customers move money from one to another is evolving rapidly. Big payment platforms continue to dominate an industry that revolves largely around card payments which, for better or worse, are a very easy way for customers to initiate transactions to vendors and suppliers. 
With the rise of challenger banks and a slippage of customer loyalty – which is also fuelled by solutions like the current account 'switch guarantee' –banking is becoming a more user-centric sector, where solving real user problems is at the heart of any modern banking and fintech roadmap. 
Against that backdrop, Nutmeg has several use cases for Open Banking APIs¹. We decided that our first major development of Open Banking should be a simple one – initiating a bank transfer. We chose this because bank transfers are the best and fastest way to get money into a Nutmeg account, and therefore the fastest way for you to get your money invested in the market; however, these transfers currently have an undesirable user experience.  
What's the problem with bank transfers?
Traditionally, setting up a bank transfer is a largely manual process. A user must open their online banking website or app to set up a new payee, configure an account number and sort code, and enter a reference number and amount to pay in. Understandably, some users make mistakes, meaning our operations team are met with errors and missing reference numbers, which leads to a delay in getting your money into the market. 
Open Banking helps to solve this problem by allowing vendors like Nutmeg to pass payment details to the user's bank via a third– party payment initiator. This only requires the user to login to their bank and confirm the payment to their Nutmeg account. It reduces a lengthy user flow to just a couple of taps, and delivers a simpler user experience and a faster payment into Nutmeg.  
We chose to work with TrueLayer who are licensed by the FCA to initiate payments using the Open Banking APIs on behalf of Nutmeg –with users' consent. The benefit of this technology over card payments and direct debits is enhanced security, faster payments and a lower cost, which helps Nutmeg to keep our fees low.  
What does the future hold for Open Banking?
Will this form of payment initiation ever become the most popular? It is too early to say, but it is clear that its simplicity and cost-effectiveness could disrupt traditional card payments and direct debits in a way that could benefit customers. In a world where products and services need to be delivered more securely, more quickly, and at a lower cost, payment initiation via Open Banking will have a significant role. We look forward to what the future of these technologies will bring. 
Sources 
An API is a way for one computer component or system to access another component or system. It's like a contract of communication which defines the kinds of questions, answers and instructions that can be communicated between the systems involved. 
Risk warning  
As with all investing, your capital is at risk. The value of your portfolio with Nutmeg can go down as well as up and you may get back less than you invest. Tax treatments apply.