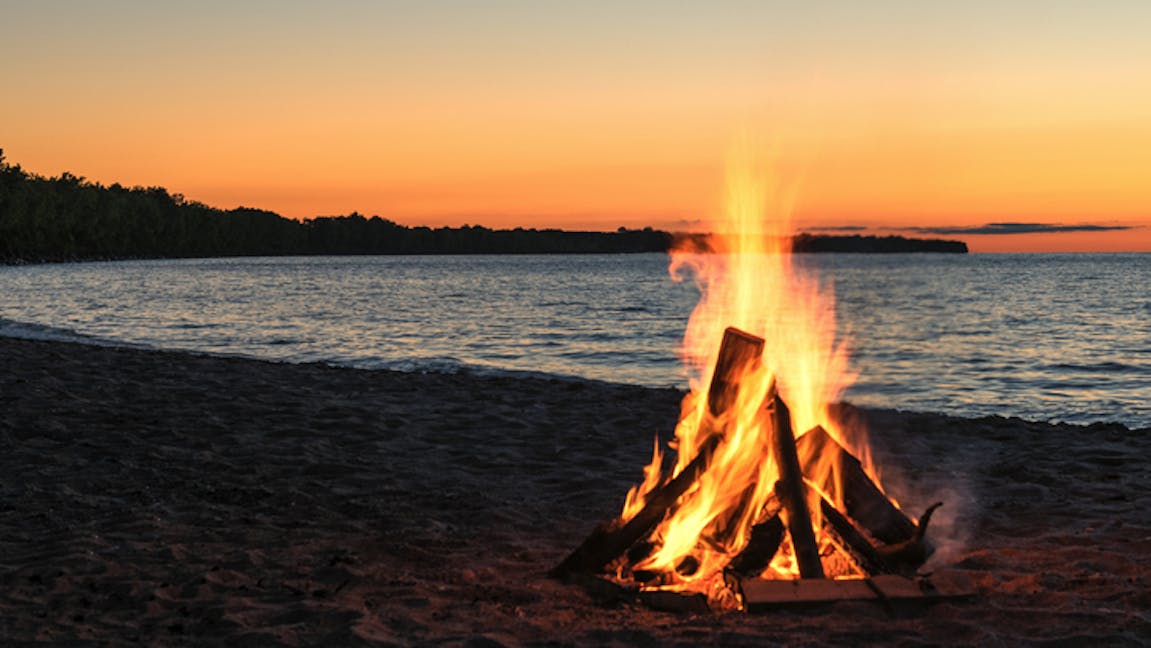 If you start planning and saving early enough, you might hope to have built up enough of a retirement fund to ditch the rat race and retire at 65. But what if you could retire in your 40s – or even your 30s? Or at least be in a strong enough financial position to switch things up and start working on something you're more passionate about?
It may sound far-fetched but that is exactly what the rapidly-growing Financial Independence, Retire Early (FIRE) movement promises. But how?
Financial Independence, Retire Early: FIRE explained
FIRE followers abide by two basic rules: they drastically cut down on their spending, and aim to save at least 50% of their monthly salary.
More often than not, as you might have guessed, this would mean dedicating yourself to a frugal life – shunning holidays, new cars and pretty much all unnecessary spending in order to stop working early.
According to real-life case studies, you typically need to save around 25 times¹ your annual expenditure in order to retire in your 40s or 50s.
So, for example, if you spend £20,000 a year, you would need around £500,000 behind you before you can hand in your resignation letter 20 years early.
In essence, the FIRE movement feels like the polar opposite of the You Only Live Once (YOLO) mindset that has come to symbolise 'living for today' in every sense.
Financial Independence, Retire Early – but at what cost today?
In theory, the outcomes of the FIRE movement sound great: you can quit work early, take up a passion that you've always wanted to, and it certainly addresses the importance of having a savings habit and discipline.
Realistically, though, how many people will be able to stick to FIRE's rigid principles?
It seems possible, but at what cost? How many of us are willing to make the drastic – yet necessary – compromises needed to retire so early? And there are still many question marks over whether these measures – even as drastic as they are – will actually enable people to retire this far ahead of the crowd.
Find out where you are on your path to retirement with our pension calculator.
Can you save enough to start your own FIRE?
While there are a lot of people saving and investing in the UK, many of us also like to treat ourselves every now and then, so the type of extreme saving advocated by FIRE would be very difficult to tolerate for most people.
Those on low incomes or with young families are extremely unlikely to be able to afford to save 50% of their salary. There are some day-to-day costs that simply can't be avoided, and if adhered to religiously, FIRE principles could actually be very damaging, depending on your personal circumstances.
You don't need to become a hermit and live off baked beans in order to build up a pot big enough to retire early, but you do have to think carefully about how to build your retirement fund. And you really do have to start early if you want to retire early.
The FIRE principles may be compelling, but don't get burned
At Nutmeg, we're huge advocates of taking control of your financial future. We want you to feel empowered to make your imagined retirement a reality, by taking action today. We like that these themes are being reflected in the FIRE movement.
But we think it's much more sensible to plot your own path between the extremes of YOLO and FIRE. Chances are, you really do need to be saving more to enjoy the retirement you're imagining, even if your goal is to retire at your state pension age.
Find out how much you should be contributing today using our pension calculator and bring your retirement into sharper focus.
Sources
Risk warning
As with all investing, your capital is at risk. The value of your portfolio with Nutmeg can go down as well as up and you may get back less than you invest. A pension may not be right for everyone and tax rules may change in the future. If you are unsure if a pension is right for you, please seek financial advice. Past and future performance are not a reliable indicator of future performance.