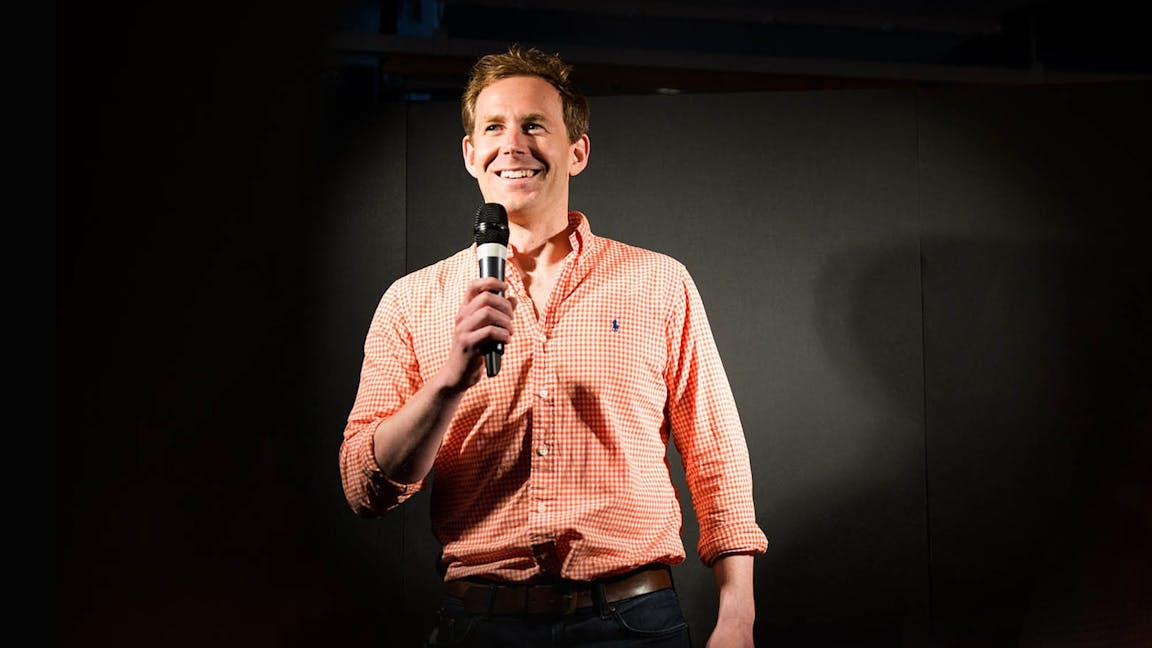 It is with great sadness that we confirm today that Nick Hungerford, Nutmeg co-founder and one of Britain's most successful entrepreneurs has passed away at the age of 43.
It was a little over a decade ago that Nick left his job as a stockbroker to start Nutmeg – frustrated by an investment sector he thought had the potential to help millions more people to achieve their financial goals, and one that wasn't yet achieving that goal. In the years that followed, and despite challenges, Nick and the Nutmeg team built and launched the UK's first online discretionary investment management company.
He brought together a team of talented, dedicated individuals to create an intuitive, jargon-free investment service that he hoped would democratise wealth management and empower generations of investors. Just over a decade later, we're all incredibly proud that Nutmeg is helping over 200,000 people in the UK achieve their financial goals.
Following a diagnosis of terminal Ewing Sarcoma, a very rare bone cancer that usually affects children and young people, Nick and his wife Nancy were inspired in January 2022 to set up their charity, Elizabeth's Smile, to support the millions of children who lose a parent to terminal illness in their life.
Elizabeth's Smile provides practical resources for children, initially in the UK and US, with the aim that the grief of children does not become suffering, in order that they can reach their full potential. You can find more information and support the work they are doing by searching Elizabeth's Smile or going to www.elizabeth.org
We will always remember Nick for his passion for this business and, as Nutmeg continues under the stewardship of J.P. Morgan, we will never forget his founding mission – making investing an activity in reach of everyone.