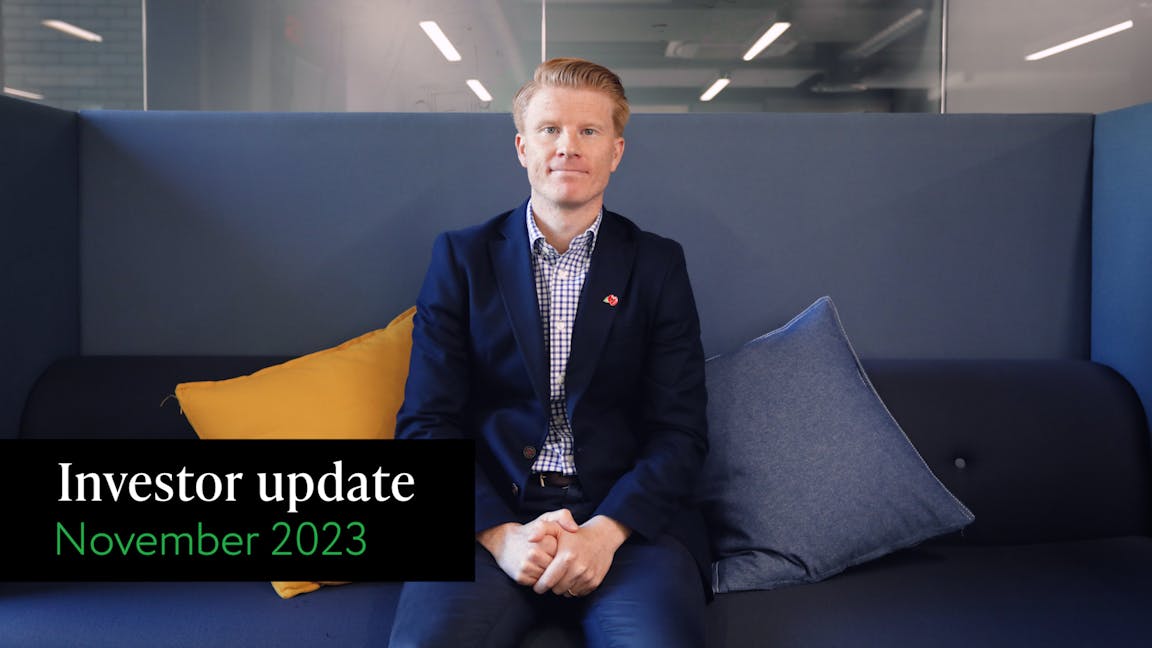 Despite October proving to be another challenging month for investors, there are reasons to be positive about the outlook for the next three to five years. Our chief investment officer, James McManus, explains sources of optimism and recent changes the investment team made to the managed Nutmeg portfolios.
The last few months have been challenging for investors. Do you think the outlook could become more positive?
Yes. Markets have been volatile partly because – in some regions – economic growth has actually been better than expected.
At the beginning of the year, investors and central banks thought that we would head into a recession. But that hasn't materialised. Western economies have remained relatively resilient, particularly in the US. Job markets have remained strong, and households have continued to spend, despite inflation and the cost-of-living crisis.
With interest rates high, bond yields have risen, which puts pressure on equity markets. This explains some of the volatility we've seen in recent months. But within equity markets, earnings momentum is positive, after several quarters of decline. 
This, and the strength of the economy, are two reasons for investors to be optimistic about the next few years. 
You made some changes to the portfolios in October. Can you talk us through them? 
Last month, our investment committee increased equity exposure across our managed portfolios. We did this for several reasons.
The first is that we think central banks have finished raising interest rates. This is good for equities, as rate rises can damage equity valuations.
Second, equity earnings are looking more positive. If we look at the all-important US equity market, in the current earnings season, growth is around 7% better than expected.
Third, we're positive about the economic environment overall. We think the outlook for manufacturing and global trade could improve over the next 12 months, which would provide a tailwind for company earnings.
What would you to say to investors who may have found this year difficult or perhaps disappointing?
Experiencing negative returns is always unpleasant. Even for professional investors, losses are uncomfortable.
And the past 18 months have certainly been a challenging environment. Bond markets have witnessed a once in a generation move, as governments have fought inflation in the aftermath of twin shocks – the Covid pandemic and the invasion of Ukraine.
Critically, what matters for investors is the outlook from here. And we believe the prospects are positive. Yields on 10-year government bonds have not been this high since 2008. Western central banks have paused their interest rate rises. Major western economies are proving to be stronger than expected. The outlook for equities is also favourable over the next few years.
So, after a difficult period for returns, several factors are coming together to improve the outlook for investors.
The Nutmeg investor update is available as a podcast. Listen to this month's update below.
About this update: This update was recorded on 7th November 2023. All figures, unless otherwise stated, relate to the month of October 2023. 
Source: MacroBond, Nutmeg and Bloomberg. 
Risk warning
As with all investing, your capital is at risk. The value of your portfolio with Nutmeg can go down as well as up and you may get back less than you invest. Past performance and forecasts are not reliable indicators of future performance.