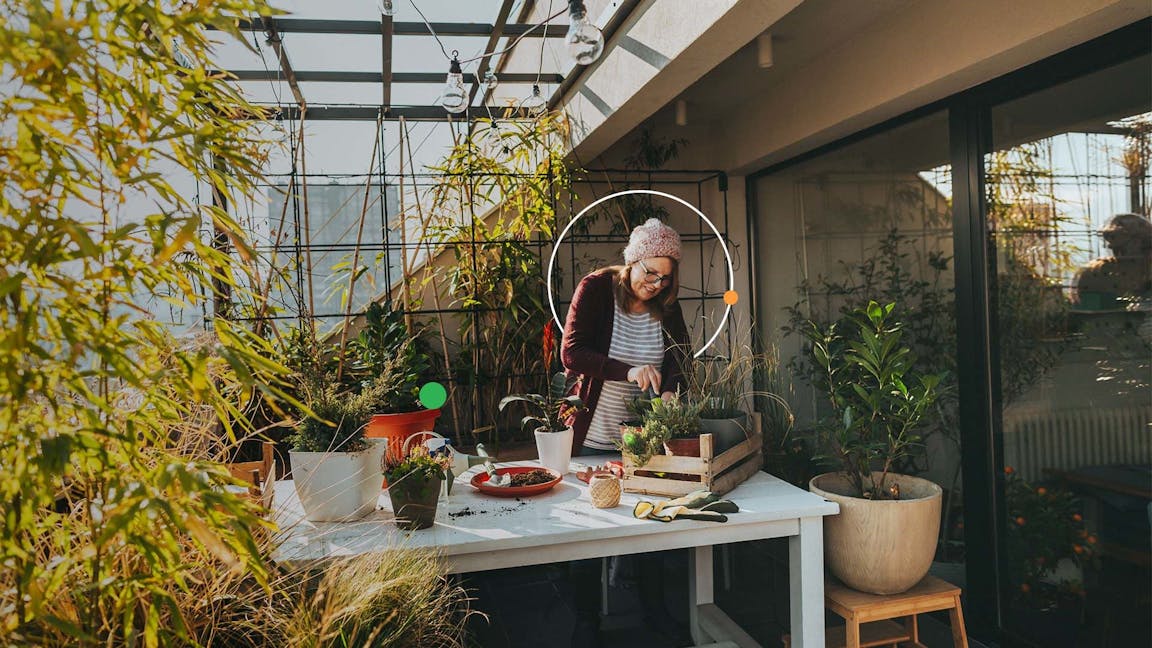 When considering a socially responsible investment (SRI) portfolio, it's natural to have questions. Some people want to know how performance is likely to compare with non-SRI investments, while others want to know how we measure and score our socially responsible portfolios. In this blog we answer some common queries. 
What is socially responsible investing (SRI)?  
Investing with a socially responsible focus means investing in companies that do business in a fair and progressive way. It means favouring companies with strong sustainability profiles, such as those that put into action environmental initiatives, or those that have sustainability goals for health, poverty, education, or equal access to resources. 
It also means avoiding companies that engage in controversial activities, such as those involved in arms, fossil fuel, tobacco, or adult entertainment.  
What is the difference between ESG investing and socially responsible investing? 
Environmental, social, and corporate governance (ESG) are the pillars on which investors can build towards the overarching theme of SRI, or what is also sometimes referred to as 'ethical' investing. 
All investment providers have their individual approaches. Nutmeg has its own framework which combines leading ESG research and analytics platforms with our team's investment expertise to construct socially responsible portfolios that remain true to the core investment principles that underpin Nutmeg's investment philosophy. Our white paper explains our process in more detail.
How do you decide if an investment is ethical?
There are many ways to decide whether an investment is ethical. If the investment is in a company, you could try to calculate that company's carbon footprint, look at how it treats its workers, or count how many independent directors are on its board, for example.  
Integral to Nutmeg's ESG process is data from MSCI, a market-leading financial information provider and compiler of indices. 
Will I get lower returns if I invest in a socially responsible way? 
This is one of the most frequently asked questions in ethical investing. Many investors fear that "doing good" with their money will mean accepting a lower return. 
We disagree. According to our analysis, there are no statistically reliable differences between the returns from conventional and socially responsible strategies in the long term. While performance can vary year to year, and is never guaranteed, socially responsible strategies have often outperformed conventional ones on a risk-adjusted basis.  
What investments are excluded from socially responsible portfolios? 
At a minimum, our socially responsible portfolios exclude entities involved in making nuclear bombs or other controversial weapons, such as landmines. We also exclude companies with significant exposure to the tobacco industry. We have removed companies with material involvement in fossil fuels from our SRI portfolios. 
Our portfolios may avoid entities involved in gambling, alcohol, and genetic modification. 
Exclusion is not always clear cut because most companies have complex businesses. The funds we invest in usually have rules about how much of a company's income is allowed to derive from unethical activities. For instance, a supermarket may be excluded if its revenues from tobacco exceed 5% of overall turnover. 
How does Nutmeg build socially responsible investing portfolios? 
As with all of our portfolios, the Nutmeg socially responsible portfolios are globally diversified, and tailored to our clients' goals and risk profile by investing in selected exchange traded funds (ETFs). 
Specifically, the Nutmeg socially responsible portfolios: 
Maintain a global focus, to maximise the opportunity set and investment universe.
Focus on diversification, to balance the medium-term rewards and risks.
Regularly rebalance, to keep portfolios aligned with their long-term objectives.
Explicitly focus on keeping costs proportionate, to maximise your returns.
Recognise environmental, social and governance (ESG) considerations to deliver sustainable, long-term results.
Offer transparency in performance and holdings to provide clarity throughout the investment journey.
Allow you access to your money whenever you want and with no hidden fees.
In maintaining transparency, for each portfolio our clients can see how it measures against a range of ESG criteria, including an overall weighted ESG score, and how this compares to a similar portfolio without a socially responsible focus.  
We also show the portfolio's current overall carbon impact and how this compares to a similar portfolio without a socially responsible focus. And we regularly update clients on changes within the portfolios.  
What is an example of socially responsible investing? 
There are many examples of listed companies that have made big commitments to make real change, and in which ESG-focused ETFs can invest.  
A well-publicised example includes Microsoft's commitment to be carbon neutral by 2030. But ESG is much more holistic than commitments to just one aspect of activity.  Crucially, the companies included in these portfolios fair better than their industry peers against a wide range of environmental, social and governance criteria.  
In the future, will socially responsible investing be the norm? 
Ethical investing is growing fast. According to Bloomberg Intelligence, global ESG investments could grow from around $35trn in 2020 to surpass $50trn by 2025 – one third of total assets under management globally. But there is still room for improvement.
In truth, it is unlikely that every investment pot on earth will become socially responsible soon, but this approach to investing is already exerting an influence on the wider financial industry. 
Money managers everywhere are paying more attention to how their investments score on environmental, social and governance factors, and that can only be a good thing. 
How do I invest ethically with Nutmeg?  
The Nutmeg socially responsible portfolios are available across all wrappers: stocks and shares ISAs, Junior ISAs, Lifetime ISAs, pensions, and general investment accounts.  
Our in-house investment team will invest according to your appropriate risk level. We'll let you know what you are invested in and how your investments are performing. 
Risk warning 
As with all investing, your capital is at risk. The value of your portfolio with Nutmeg can go down as well as up and you may get back less than you invest. Past performance is not a reliable indicator of future performance.   
Tax treatments depend on your individual circumstances and may be subject to change in the future.