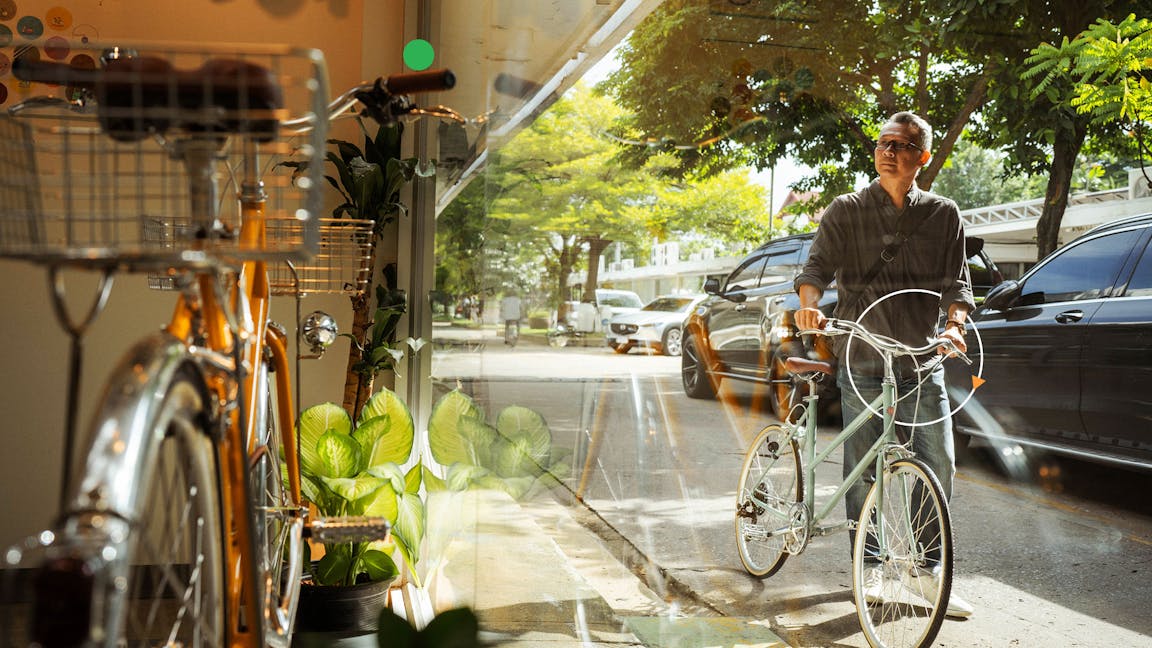 Transferring or consolidating your ISAs could give you a clearer picture of your wealth, better value for money, and less admin in the long run.
With the tax year end almost upon us, you may be reviewing your ISAs and looking to tidy up your accounts, or even change providers. Depending on your goals, an ISA transfer could be a good idea. Here's why.
1. It helps keep everything in one place
It's easy to lose track of old bank accounts or Individual Savings Accounts (ISAs) that you don't actively use, especially if you shop around for the best deal every year and have lots of ISAs with different providers. Even if you do know how many different ISAs you have, it can be time-consuming to review their performance on a regular basis.
Transferring all your ISAs into one place could help you to better understand the full value of your wealth and make it much easier to keep track of how everything is performing.
You can transfer your ISAs at any time, but be sure to check with your current provider about any potential exit fees or penalties they may impose on you for doing so. Unfortunately, some providers do still charge to transfer ISAs, and these fees might be hidden in the terms and conditions.
If you use your provider's dedicated ISA transfer process, it will not affect your annual ISA allowance (which is £20,000 for the 2022/23 tax year). This means you can transfer as many ISAs as you want and still open a new ISA account within the current tax year.
Interested in consolidating your ISAs, but want some expert guidance before you start? Book a free call with a member of our team today.
2. It can help you manage how much risk you're taking
If you've been building your savings in a cash ISA but know some (or perhaps all) of it is for the medium to long-term, you might want to consider transferring it a stocks and shares ISA instead.
Although they are low-risk, cash savings are often better suited to the short-term. Using cash for long-term goals like your retirement leaves you exposed to inflation, which gradually erodes the purchasing power of your savings. So when you come to access your savings, you may find that your money hasn't grown with inflation, and therefore can't buy what you need it to.
In contrast, while investments carry more risk, and can go up and down in value, they offer the potential for you to grow your money over the long-term. If you have a goal that's, say, five to ten years away, investing can help you preserve the value of your money and has the potential to deliver returns as well. If you are comfortable putting your money into investments, you may find that a stocks and shares ISA helps you achieve a better balance between risk and reward.
Here at Nutmeg, our stocks and shares ISA allows you to choose between different portfolios, each one aligned to the specific level of risk you're prepared to take. We then invest across a broad range of investment types, making sure that your portfolio is exposed to many different locations, asset classes and indices so they can benefit from diversification. They're monitored by our expert investment team and tweaked when necessary to make sure that you stay within your selected risk profile.
Want to learn more about investing? Click here.
3. It can reduce your costs
If you've got stocks and shares ISAs, it's good to review the management fees. While cost won't be the only factor when considering a transfer, and may not be the most important, transferring your ISAs to a new provider who charges a lower cost for management could save you a considerable amount in the long run.
Getting clued up on what you're paying and how your ISAs are performing is crucial. Over time, fees can add up, making a huge difference to the eventual size of your portfolio. Finding a low-cost provider is crucial. Paying 1% extra on your investment might not sound like much but reducing your management fee by that much annually means you get to keep more of your money and could reach your goals faster.
4. It can ensure you're investing in the right way for you
You don't have to be an investment expert to have a stocks and shares ISA. But if you've held investments for a while, it's important to make sure that your portfolio is properly positioned for the current market environment. Regular rebalancing ensures that your investments stay in line with your risk profile, and helps you remain open to market trends and opportunities.
There are providers – like Nutmeg – who will build a globally diversified portfolio of investments and continually monitor them on your behalf, rebalancing them when necessary. Choosing or transferring your ISA to a provider who does all of this for you means you don't have to worry about your investments falling out of step with your tolerance for risk.
5. It can give you the potential for better returns
Over the last 12 months, inflation has risen considerably. Interest rates on cash savings accounts have also climbed higher – which is good for savers, particularly those with goals that they want to achieve in the next few years, as higher interest rates will offset some of the damage inflation causes to cash savings.
Despite potential volatility in the markets, investing for the long-term can outpace inflation and the interest rates on savings accounts. There are many options available for ISA transfers, and you can usually transfer a cash or stocks and shares ISA – so it's worth exploring the options to make sure your money is working for you as hard as it possibly can.
If you're looking for a stocks and shares ISA, you should look for one that gives you a diversified portfolio of investments, rather than just access to a single fund or individual market index. This will help to spread your risk, which is essential if you're looking to ride out short-term fluctuations and meet your long-term goals.
Want to transfer an ISA to Nutmeg, or learn more about the process? Click here. 
Risk warning
As with all investing, your capital is at risk. The value of your portfolio with Nutmeg can go down as well as up and you may get back less than you invest. A stocks and shares ISA may not be right for everyone and tax rules may change in the future. If you are unsure if an ISA is the right choice for you, please seek financial advice.