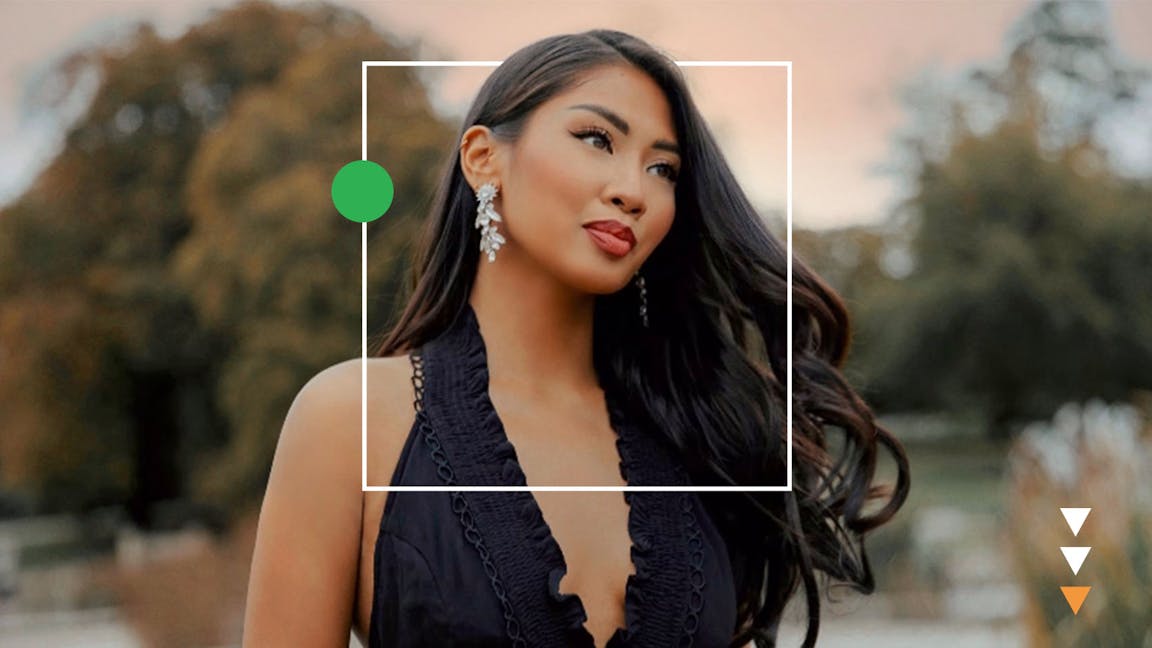 I grew up being very ambitious. My parents were working-class and I always grasped how much more they wanted for myself and my sister. They were immigrants from the Philippines, raising two young girls in South London, working very hard to give us a good start in life. Money was rarely spoken about in the household, nonetheless, I acquired unspoken lessons from them.
"Have respect for your belongings," my dad would say, as he told us stories about having to pay for workbooks and pencils from the age of nine. He taught me how to be resourceful the day he showed me how to use sticky rice as a replacement for a glue stick when I needed some for homework. As I got older and started to earn my own money, my mother supportively reminded me to focus on my career. But still, there was no mention of how to deal with money.
Coming out of college, I started my career as a PR apprentice, earning just £400 a month at a digital magazine company. The year after, I took on a job in e-commerce that catapulted my earnings and since then I've managed to continually progress it upwards. 
With every job, I negotiated for more but was I thinking about saving it, or investing it? No way. I planned to reap the rewards of my hard-earned work and use it all to enjoy the finer things in life! Expensive dinners, clothes, designer goods and travelling the world. And this was all without a credit card.
However, when I was 24, I was going through a major personal overhaul. My emotions were running high and I just needed an escape. It was then that I applied for my first credit card and maxed it out on a £5,000 solo trip to New Zealand and then Rarotonga for my birthday. It truly was the best time! However, reality set in when I returned and I received my first repayment letter through the mail. I realised I had to pay it all back. A lengthy, irksome, year followed but I did it.
After repaying my credit card completely, I knew I never wanted to feel like that again. Debt was like an annoying itch and not having any was a great relief. It was then that I started to take my financial journey seriously. I reviewed my budget and challenged myself to save at least 40% of my monthly wage, created new streams of income and, most importantly, started investing monthly.
Setting goals
I saw people on social media share their financial journeys openly, and they were normal people! I thought investing was just for the rich! But here was a special community, building real wealth, who spoke and looked just like me. I was learning about stocks and shares, inflation, compound interest, assets, calculating your net worth and how to invest for the long term. I felt so energised! This was exactly the space I needed to be in, and it had found me so perfectly. I set my savings and investment goals and shared them online. One of them was to eventually save £30,000 on my own for a house deposit, with an aim to save £15,000 in 2021. 
I searched around for the best savings account. I knew I wanted to have a Lifetime ISA. It's tax-efficient and I wanted to take advantage of the 25% government bonus. I chose to open a fully managed Lifetime ISA with Nutmeg in November 2020. Having my account fully managed took the guesswork out of building a globally diversified portfolio on my own. With Nutmeg, I was also able to choose my risk level and investment style. 
I've been paying into my Lifetime ISA for three months now and I'm on track to have £5,000 in there by the end of February (£4,000 from my own contributions and the £1,000 government bonus). I also chose to hold investments in a Nutmeg stocks and shares ISA. At Nutmeg, their customer service is top tier, their app makes payments a breeze and I like seeing all my investment activity on it. The experts at Nutmeg really do care about my investment capital.  
I started my Instagram, 'Banking on Me', purely to share my financial journey. I quickly noticed the myths surrounding investing and I wanted to use my platform to help debunk them. There are many people who don't currently invest but who could benefit greatly from it – I wanted to show them that it can be an option. You don't have to be rich to start and with a digital service, it takes no time at all. People think it's complex but at Nutmeg, they provide you with lots of information and updates and you're able to decide your appetite for risk. 
As we celebrate International Women's Day, it is important to recognise the reality of the immense gender wealth gap. More women should be investing early and for the long-term because, while there is always risk, investing can allow your money to compound and grow over time. We should all have some cash for emergencies but having too much cash sitting idle in a bank account can leave you vulnerable to the possibility of inflation decreasing its value over time.
This journey has propelled me to take action. I've learnt that you are never too young to begin planning and investing for your future. Through my experience, I hope to inspire more women and people like me to take control of their finances and potentially build towards a wealthier future through investing.  
Update:  
Paying into my Lifetime ISA was hugely beneficial to me. I have Nutmeg to thank for ingraining such an important financial habit within me. Without its existence, I'd be pretty lost in this big financial bubble. In 2021, I hit my savings goal of £15,000 in September. With three months left of the year to spare, I could have easily put saving on the back burner. But honestly, saving money became so natural to me that I continued. By the end of the year I had saved £25,000 in total. Over 80% complete for my original goal!  
As I began to learn more about investing, property and wealth building, I decided to set new financial goals for 2022 and my new house deposit goal is to save £45,000 solo. Alongside that, I also have goals to reach a six-figure net worth in investments alone within five years. Again, I couldn't have done it without Nutmeg who not only provides an easy to use service, but also educates me along the way. I love receiving the monthly investment strategy updates and it's even better now that they're on Spotify!
Risk warning
As with all investing, your capital is at risk. The value of your portfolio with Nutmeg can go down as well as up and you may get back less than you invest. Past performance is not a reliable indicator of future performance.
A stocks and shares ISA or Lifetime ISA may not be right for everyone and tax rules may change in the future. If you are unsure an ISA or Lifetime ISA is the right choice for you, please seek financial advice.
For a Lifetime ISA, you must be 18–39 years old to open one. If you need to withdraw the money before you're 60, and it's not for the purchase of a first home up to £450,000, or a terminal illness, you'll pay a 25% government penalty. So you may get back less than you put in. Compared to a pension, the Lifetime ISA is treated differently for tax purposes. You may be better off contributing to a pension. If you choose to opt out of your workplace pension to pay into a Lifetime ISA, you may lose the benefits of the employer-matched contributions.